We have the experience and expertise to provide solutions for all types of environmental issues.
From asbestos removal, hazardous waste or dangerous contaminates, to recycling and waste removal, Cawarden is here to help.
Contaminated & Polluted Land
From initial site assessments and investigations to full site remediation. We deal with a host of environmental issues on behalf of our clients to resolve environmental concerns, pollution and contaminants, resulting in sites being returned to a beneficial after-use.
24/7 Emergency Response
We offer a highly respected emergency call-out service. With very quick response times, we can reduce and limit exposure to asbestos and other hazardous materials in all types of situations. Find out more
Recycling & Waste Management
In today's business and domestic environment, waste, particularly that of a hazardous nature is becoming more and more of a problem. Whether previously used in construction, during the industrial process or accidental contamination, we specialise in the removal and disposal of hazardous materials.

We take full control of the waste management and disposal process.
We're a Registered Waste Carrier.
On average, 95% of building materials from our demolition projects are diverted from landfill.
Our key disciplines are WRAP, MMP, CL:AIRE, restoration, reclamation and recycled aggregates.
Clean (inert) waste and soil-forming materials are often reused at our own specialist sites.
We've been reclaiming building materials from our projects from day one. From bricks and timber to roof tiles and interior features. Working with reclamation yards, we'll give all of these materials a chance to be revived into something new.
To reduce vehicle movements and promote reuse, we recycle aggregate arisings into new construction projects. We're able to do this thanks to significant investment in our mobile crusher.
Through our salvage efforts, small donations to the benefit of community groups can give some materials a new lease of life. This could include anything from carpet tiles and whiteboards to mirrors and chairs.
Mixed waste is taken off-site and is sorted at external material recovery centres with low or Zero to Landfill policies.
Asbestos and other hazardous waste are safely removed and disposed of at licensed facilities.
Environmental Capabilities & Expertise
Contaminated and polluted land
24/7 Emergency Response
Tank cleaning and removal
Asbestos removal
Recycling and waste management
Industrial cleaning
Oil and chemical spillage
Fire and flood damage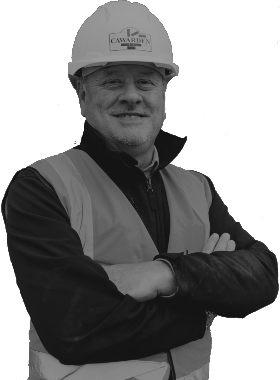 To find out how we can help, please get in touch.
If you've got a project you'd like to talk to us about, we'd be delighted to hear from you.
Contact our team today on