To demonstrate our commitment to raising standards, Cawarden receives rigorous and stringent auditing through several accredited bodies.
Our accreditations and memberships are fundamental to delivering excellence and our clients' success.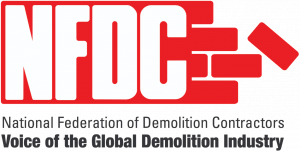 The National Federation of Demolition Contractors is the only UK federation in the demolition industry and brings together some of the biggest names in demolition amongst its membership.
The most powerful voice in the demolition industry, the NFDC has championed the standards and professionalism of its members for more than 75 years.
Backed up with regular member site audits and appropriate training from the NFDC's partnered provider, the NDTG, ensures that expertise is maintained and reinforced.
NFDC's added value lies in the peace of mind and reduced risk it provides to anyone planning or commissioning a demolition project.
National Federation of Demolition Contractors (NFDC)

Acclaim is a member of 'Safety Schemes In Procurement' (SSIP), an umbrella organisation for stage 1 health and safety assessment schemes. SSIP is recognised by a large and growing number of buyers within the construction industry.
https://acclaimaccreditation.co.uk/
Acclaim Accreditation

SafeContractor delivers a tailored health and safety accreditation allowing contractors to showcase their capabilities to potential customers. To gain a health and safety accreditation contractors submit their details on an online platform and complete an assessment once a year, promoting their business to hundreds of organisations. SafeContractor has a community of over 33,000 like-minded contractors and use the SafeContractor badge to enhance their business profile and demonstrate compliance.
https://www.safecontractor.com

Builder's Profile is the open-access Common Database service providing compliance and PQQ information to the construction industry.
https://www.buildersprofile.co.uk/website/
Builder's Profile

The Contractors Health and Safety Assessment Scheme (CHAS) is dedicated to completing health and safety pre-qualification assessments to a nationally recognised and accepted threshold standard.

CITB is the industry training board for the construction sector in England, Scotland and Wales. CITB helps the construction industry attract talent and to support skills development, to build a better Britain.
CITB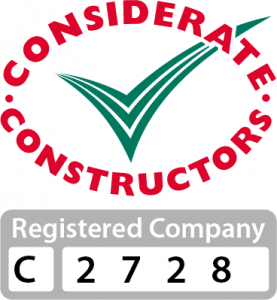 The Considerate Constructors Scheme is a not-for-profit, independent organisation founded to raise standards in the construction industry.
Construction sites, companies and suppliers voluntarily register with the Scheme and agree to abide by the Code of Considerate Practice, designed to encourage best practice beyond statutory requirements.
The Scheme is concerned about any area of construction activity that may have a direct or indirect impact on the image of the industry as a whole. The main areas of concern fall into three categories: the general public, the workforce and the environment.
Considerate Constructors Scheme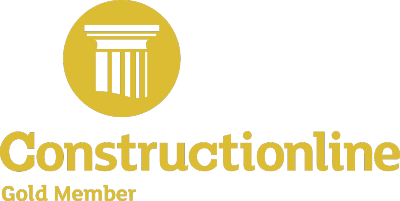 Constructionline is the UK's largest register for pre-qualified contractors and consultants. In terms of efficiency, time and cost-saving, as well as best practice, Constructionline is proven to deliver for public and private sector organisations alike.
https://www.constructionline.co.uk/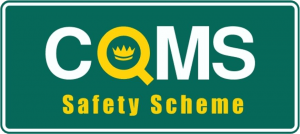 CQMS has been a Registered Member of the Safety Schemes in Procurement Forum (SSIP) for over 5 years and is dedicated to promoting higher health and safety standards within the industry. Certification with CQMS Safety-Scheme ensures companies are assessed in accordance with the SSIP Core Criteria, an industry recognised standard, demonstrating compliance with UK health and safety standards.
CQMS have supported Clients with their Supply Chain Management since 1999 providing external services for some of the largest construction companies in the UK.
CQMS Safety-Scheme

The leading business representation organisation in the East Midlands region, the voice for business and the 2018 British Chambers of Commerce Chamber of the Year.
With a growing membership of more than 4,300 businesses – start-up to scale up, local to global – the Chamber is renowned across the region for enhancing Derbyshire, Nottinghamshire and Leicestershire businesses and communities.
The Chamber's activity is so diverse and multifaceted that thousands of businesses from across the East Midlands and beyond put trust in the Chamber to help their businesses flourish and grow – irrespective of size or sector.
East Midlands Chamber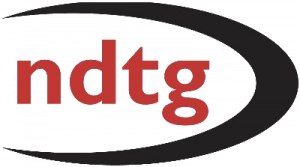 With over 40 years' experience of designing and delivering high-quality training programmes covering the breadth of the demolition industry from Operative to Manager. NDTG is the only issuer of the industry recognised and highly acclaimed CCDO smart cards. NDTG offers open courses from their specialist training centre based in Hemel Hempstead and at venues nationwide, plus bespoke courses delivered on business premises.
National Demolition Training Group (NDTG)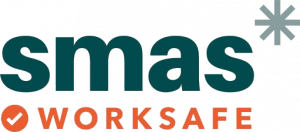 SMAS Worksafe is a Health & Safety Assessment organisation which helps organisations meet their Health & Safety obligations.