We're committed to tackling climate change and protecting the planet on which we live.
To reduce our carbon footprint and impact on the environment, we're already taking steps to make a difference. But, we know this isn't enough. We will keep doing better to be better.
Conservation
Cawarden HQ is located on a picturesque working farm. Our love for the land and the environment means we're especially passionate about environmental and conservation efforts. We love to get involved in projects that allow us to give back.
Through our land remediation schemes and soil treatment facilities, we deliver a wide variety of agriculture and nature conservation initiatives to help protect ecology, the landscape, wildlife, vegetation and watercourses.
As a result of our efforts, we contribute to the attractiveness of outdoor spaces and the availability of the countryside for communities.
Haulage & Logistics
Using vehicle tracking technology, promoting eco-efficient driving, and carefully managing our delivery routes, we are working hard to minimise the impact of our vehicles on the environment. We're also phasing in AdBlue technology to our fleet to reduce emissions.
Plant & Equipment
Whenever machinery attachments are changed the conventional way, some hydraulic oil is leaked. We've therefore made a significant investment in the eco-friendly option for our entire fleet. Our quick release hitches are now oil-leak and drip-free and environmental pollution is prevented.
Contaminated & Polluted Land
From initial site assessments and investigations to full site remediation and clean-up. We remove pollution or contaminants to restore sites to a beneficial after-use.
Recycling & Waste Management
We take full control of the waste management and disposal process.
We're a Registered Waste Carrier.
Our key disciplines are WRAP, MMP, CL:AIRE, restoration, reclamation and recycled aggregates.
Clean (inert) waste and soil-forming materials are often reused at our own specialist sites.
On average, 95% of building materials from our demolition projects are diverted from landfill.
We've been reclaiming building materials from our projects from day one. From bricks and timber to roof tiles and interior features. Working with reclamation yards, we'll give all of these materials a chance to be revived into something new.
To reduce vehicle movements and promote reuse, we recycle aggregate arisings into new construction projects. We're able to do this thanks to significant investment in our mobile crusher.
Through our salvage efforts, small donations to the benefit of community groups can give some materials a new lease of life. This could include anything from carpet tiles and whiteboards to mirrors and chairs.
Mixed waste is taken off-site and is sorted at external material recovery centres with low or Zero to Landfill policies.
Asbestos and other hazardous waste are safely removed and disposed of at licensed facilities.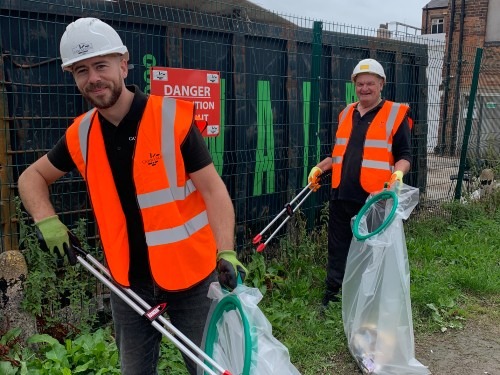 Keep Britain Tidy 2020
Our very own litter heroes from our Derby city-centre site collected 25 bags of rubbish and recycling from around the site perimeter in support of Keep Britain Tidy's September Clean 2020. The initiative helped clear the local area from rubbish to improve the surroundings of the local community.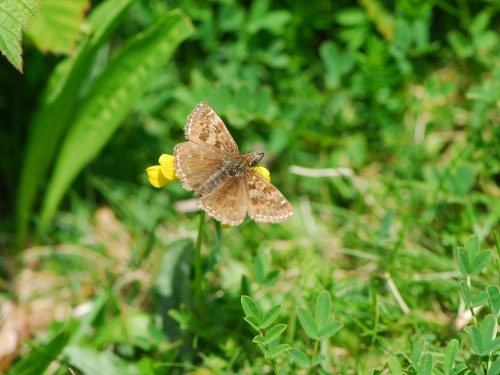 Relocation of Orchids and Dingy Skippers
As part of a remediation scheme, Cawarden was tasked by the client to undertake a delicate operation to relocate populations of Orchids and Dingy Skippers to pre-identified receptor sites. The Cawarden team carefully uplifted the turf containing the butterfly larvae and orchid spikes to minimise disturbances during the translocation process. The project was a huge success. More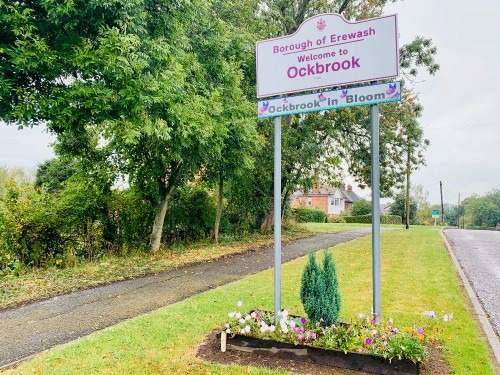 Ockbrook in Bloom 2019
Cawarden's Headquarters is located in the Derbyshire village of Ockbrook. So, when we were given the chance to support the 2019 Ockbrook in Bloom event, we jumped at the chance.