Our resources are the backbone of our service delivery expertise.
The comprehensive range of our in-house resources and network of trusted supply chain partners, means we have everything we need at our fingertips to deliver exemplary projects.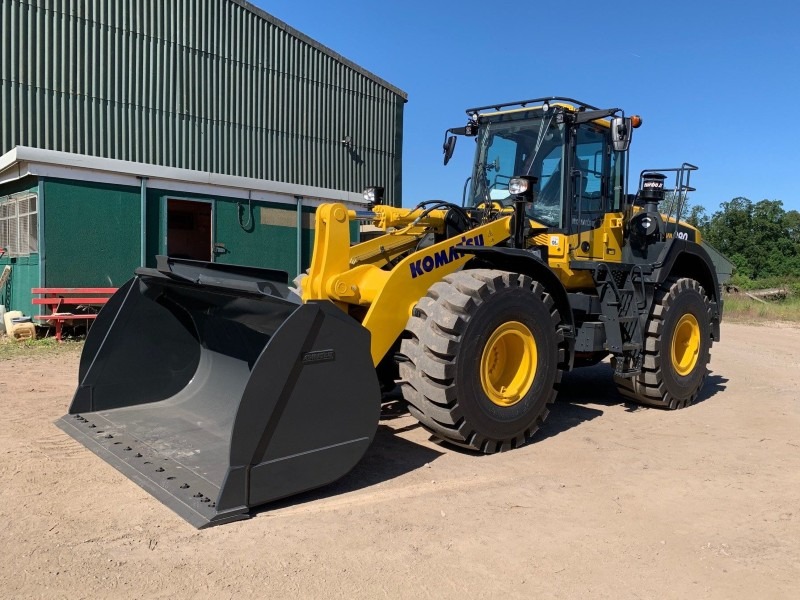 Depots
Effectively organised logistics is vitally important to the success of any project. That's why our depots are strategically located across the East Midlands. Expertly managed, planned and coordinated, we can rapidly distribute our comprehensive range of resources to service all contract requirements – no matter where you are in the UK!
Plant & Equipment
Our diverse range of industry-leading plant and specialist equipment means we have the in-house resources at the tip of our fingers. From 14-tonne demolition spec machines, 60-tonne excavators and high reach rigs to high-tech attachments that are capable of providing a total in-situ demolition solution with safety designed in. We are committed to reinvesting in our expert capability to meet project demands, reduce our impact on the environment and preserve efficiency in our ability to deliver.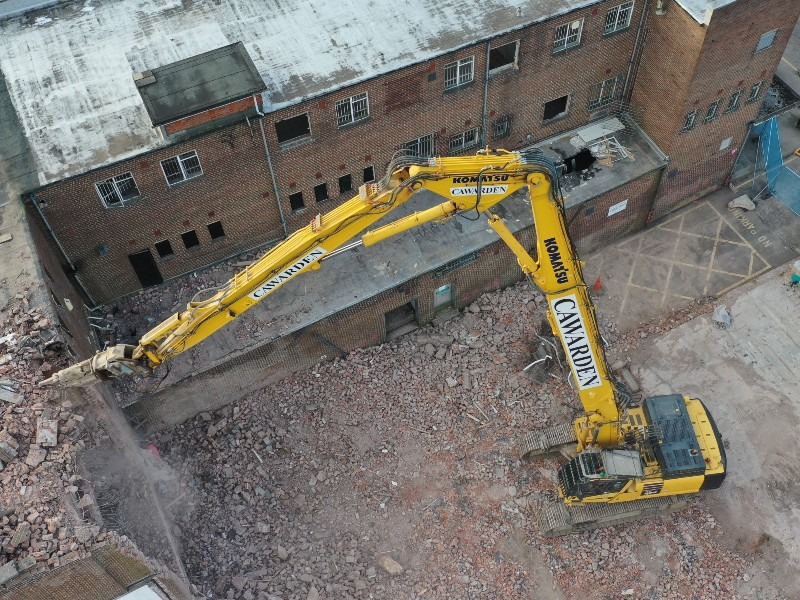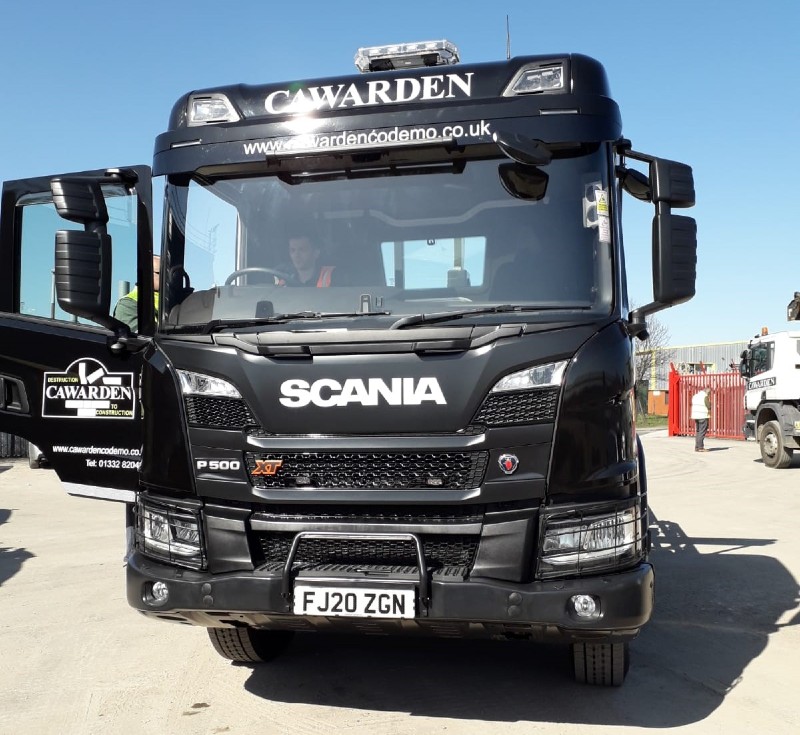 Road Vehicles
From small and large vans, pick-ups and tipper lorries, to vehicles designed to carry heavy and oversized loads – our road vehicles ensure that we provide a safe, efficient, and reliable transport service for our people, plant and equipment.
Noise, Vibration & Dust Monitoring
Noise, Vibration & Dust management plans and monitoring solutions are in place to manage and mitigate our impact. If Noise or Vibration trigger levels are reached, an SMS and Email is automatically sent to the Site Manager – who will then assess and review the method of work.
When it comes to dust suppression, we use incredibly powerful and water efficient spray cannons to effectively manage dust on our projects.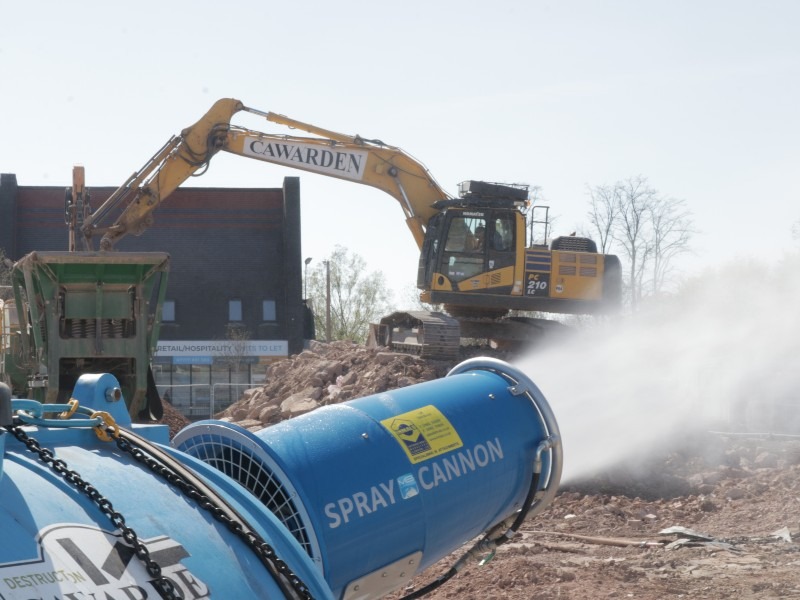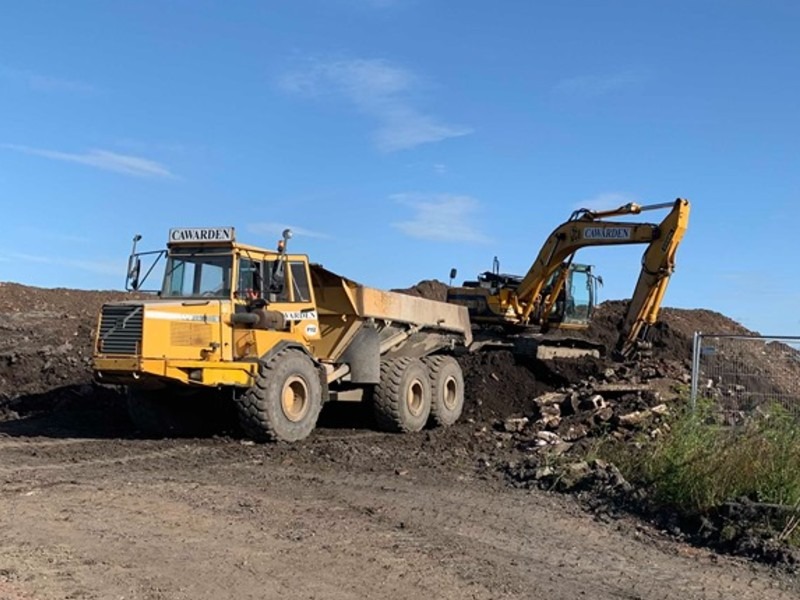 Soil Treatment Facilities
We own and operate several soil treatment facilities where we bring in clean (inert) waste and soil-forming materials to remediate and restore the land to a beneficial after-use, providing renewed economic prosperity and community benefits.
Recycling
Our total recycling solution means, on average, 97% of building materials from our demolition projects are diverted from landfill. One of the ways we achieve this high recycling percentage is by processing aggregate arisings on-site – which also has the added benefit of reduced vehicle movements. The crushed material can then be reused into new construction projects, reducing the need to import new material whilst making carbon and commercial savings.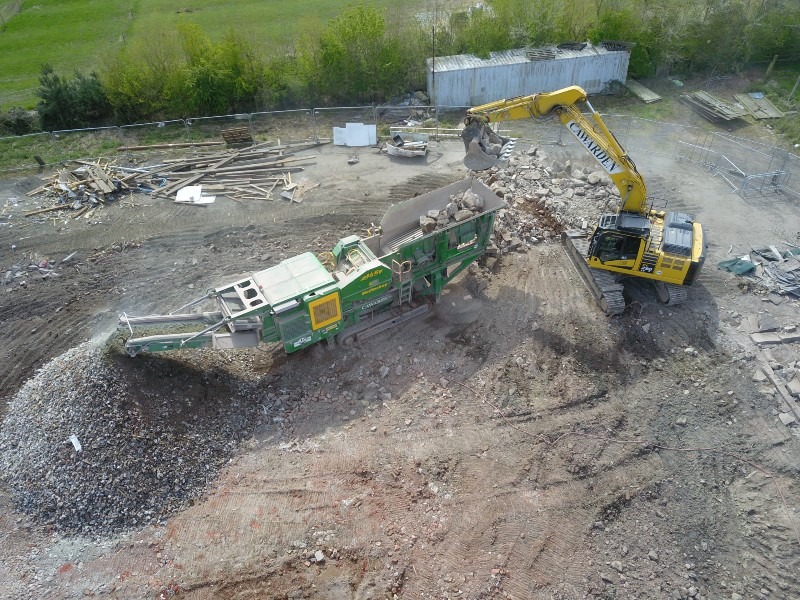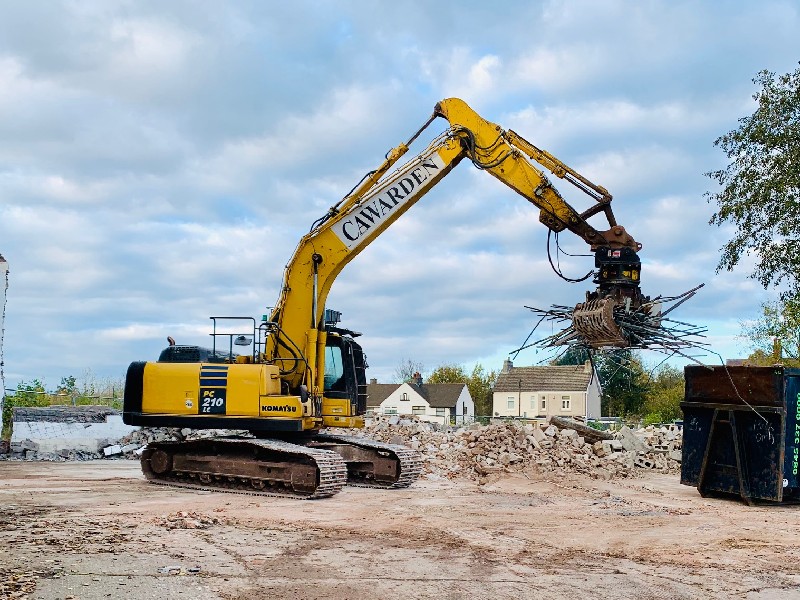 Supply Chain
We are proud of our core network of reliable and trusted supply chain partners. And wherever possible, we will support local businesses to help boost regional economies – providing they meet our strict ethical and procurement requirements.
Technology
Delivering exceptional projects requires us to stay up-to-date with digital technology.

That's why we've implemented a new paperless system, enabling real-time access to everything all on one platform, so we can work smarter, communicate faster and collaborate better – no matter where our teams are working.

It also assists our management team with accessing safety, commercial and quality information at the touch of a button.