We pave the way for brownfield sites to provide a beneficial after-use, renewed economic prosperity and community benefits.
As developable land becomes more and more scarce, Cawarden delivers cost-effective solutions for an array of regeneration projects. Whether it's dealing with the removal of contaminated ground or preparing a large brownfield site ready for future development, we're experienced, knowledgeable and pioneering in all types of land remediation and earthworks projects. And sustainability is at the heart of our approach.
From former potteries to collieries, we have garnered a wealth of expertise through undertaking hundreds of strategic regeneration and clean-up projects across the UK; helping to breathe new life into towns and cities.
We have helped to turn previously developed and derelict land and paved the way to provide a valuable beneficial after-use, as well as renewed economic prosperity and community benefits.
Although our services are always tailored to our clients' needs, a land remediation project typically follows four key stages:
Stage 1: Site Investigation
Stage 2: Intrusive Site Investigation
Stage 3: Remediation & Earthworks
Stage 4: Verification & Validation
Environmental Expertise
As you'd expect, remediation projects are subject to world-class regulation. Cawarden manages and controls every detail from day one to ensure public health and protection of the environment. If required, we will carefully and professionally remove and relocate wildlife to enable remediation works to be approved.
Our Capability
Our capability continues to grow to meet the needs of our clients. We can efficiently synchronise our Land Remediation & Earthworks services to also offer Enabling & Demolition, Civils & Construction, Asset Recovery and Recycling & Environmental Solutions – all as part of our 'destruction to construction' service.
The benefit to clients? Value-engineered solutions, programme efficiencies and value for money. And – clients only need to deal with one trusted delivery contractor.
Land Remediation & Earthworks Services
Contaminated and polluted land
Full land remediation
Earthworks
Groundworks
Cut and fill
Knotweed removal
Material washing and screening
Conservation work
Service diversions
…and more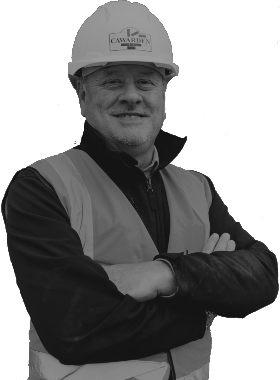 To find out how we can help, please get in touch.
If you've got a project you'd like to talk to us about, we'd be delighted to hear from you.
Contact our team today on