We turn Brownfield sites into a beneficial after-use, providing renewed economic prosperity and community benefits.
Previously developed brownfield sites usually provide the most viable redevelopment opportunities. So we create earthworks and clean-up strategies to enable the restoration and future development of otherwise derelict or contaminated sites.
Engage with us early to ensure your project gets off to a head start, avoiding unexpected costs and programme delays with our value-engineered solutions.
Whether it's a former colliery, pottery or a manufacturing site, we have a wealth of in-house resources, knowledge and expertise to efficiently and effectively undertake complex restorations and clean-ups to make sites safe for housing schemes and other developments.
As you'd expect, remediation projects are subject to world-class regulation. We work with ecologists, the Environment Agency and other specialists to ensure industry standards are always met with the best outcome for your project.
With a multi-disciplined approach and meticulous project management, we can efficiently synchronise our services together to deliver a total 'destruction to construction' solution.
Land Remediation & Earthworks Services
Environmental consultancy and surveys
Asbestos soil remediation
Full site remediation
Soil and water contamination clean-up
Invasive plant removal
Material washing and screening
Bulk earthworks
Groundworks
Conservation work
Service diversions
…and more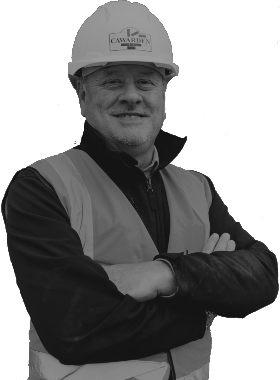 To find out how we can help, please get in touch.
If you've got a project you'd like to talk to us about, we'd be delighted to hear from you.
Contact our team today on