With over 35 years' experience, Cawarden is one of the UK's leading demolition specialists.
Whether it's a high-rise concrete building, a steel-framed industrial unit, a school, or a dangerous structure, we have the expertise, vast practical experience and extensive resources to demolish any type of structure, no matter its size or complexity. Every project is meticulously planned, every detail is covered and costs are kept in check to deliver the best outcome.
Enabling Works


Early engagement with Cawarden provides certainty to even the most challenging projects. Our Enabling Services include all of the up-front work which needs to be completed to prepare a site ready for demolition.

Demolition Engineering
We're demolition engineers – Specialists in conventional 'floor-by-floor' or 'top-down', high reach, remote-controlled, hydro and hand demolition. We apply the safest demolition methodologies and techniques using the latest plant and equipment to carry out all types of demolition, deconstruction and dismantling. Whether we're working in a city centre with significant space constraints, residential areas, industrial or infrastructure sites – we manage all of the key processes and procedures required to manage a project, safely and efficiently within the constraints that each of these unique environments present.
Recycling & Waste Management


Reclaiming, recycling, reusing and disposing of waste from our demolition projects is all part of the service. We aim to divert at least 95% of waste from landfill. We can also provide a complete in-situ recycling solution to minimise environmental impact and recycle demolition arisings back into future developments. Learn more

here

.
Our capability continues to grow to meet the needs of our clients. So, for clients who require more than 'just' demolition expertise, we can efficiently synchronise our services to also offer Land Remediation & Earthworks, Civils & Groundworks, Asset Recovery and Recycling & Environmental Solutions – all as part of our 'destruction to construction' service.
Demolition Expertise
Conventional, high-reach, remote-controlled or hydro demolition
24/7 Emergency Response
Industrial, chemical and manufacturing plants
Airport infrastructure
Chimneys
Quarry plants
Bridges
Dangerous structures
Tower blocks
City centre commercial buildings
Partial demolition of listed properties and façade retention
Public sector buildings such as hospitals and schools
..and more
The benefits to clients?
Value-engineered solutions, programme efficiencies, risk reduction and value for money. And – clients only need to deal with one trusted delivery contractor.
Demolition Services
Soft strip
Plant dismantling and asset recovery
Demolition, deconstruction & dismantling
Alteration works
Façade retention
Cladding removal
Site clearance
Temporary works
Party wall separation
Underground tank removal
Raising slabs, foundations and hardstandings
Waste management, reclamation and recycling
Concrete crushing
Noise, dust and vibration suppression and monitoring
…and more
Enabling Services
Principal Contractor or Specialist Sub-contractor role
Site preparation including welfare
Signage, hoarding and security
Enabling works
Traffic management
Structural appraisals, surveys and trial holes
Decontamination including asbestos and other hazardous waste removal
Service disconnections
Decommissioning
Obtaining relevant consents, approvals and permissions
Remedial works
Environmental monitoring
Feasibility studies
…and more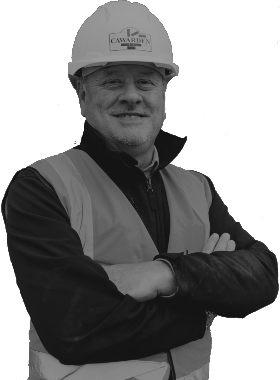 To find out how we can help, please get in touch.
If you've got a project you'd like to talk to us about, we'd be delighted to hear from you.
Contact our team today on