We add value through our civils and groundworks services.
Cawarden's capability continues to grow to meet the needs of our clients. We can therefore efficiently synchronise all our services as part of our 'destruction to construction' solution.
The benefits to clients? Value-engineered solutions, programme efficiencies, risk reduction and value for money. And – clients only need to deal with one trusted delivery contractor.
From foundations for housing, roads and sewers to retaining walls and concrete works, we have the team and experience to deliver.
Civils & Groundworks Services
Civil engineering infrastructure works
Retaining walls, design and installation
Roads and sewers including S278 and S38 works
Concrete works
Masonry, new structures and remedial rectification works
Housing plot works up to DPC level
Brick supplier
Procurement and management of service disconnections / new connections
Temporary works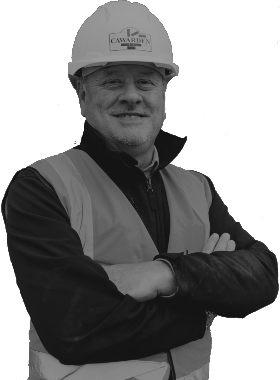 To find out how we can help, please get in touch.
If you've got a project you'd like to talk to us about, we'd be delighted to hear from you.
Contact our team today on