Thursday March 9, 2023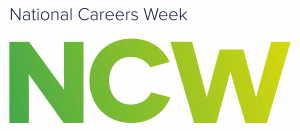 As part of its commitment to inspiring youth, Cawarden recently hosted Reagan Brady from the Da Vinci Academy in Derby for a work experience week. Under the expert guidance of his uncle and Project Manager, Scott Iceton, Reagan got a first-hand look at what it is like to work in demolition.  
We hope our 60 seconds Q&A with Reagan might inspire others to think about a career in demolition this National Careers Week 2023.
Q: School
A: Da Vinci Academy, Breadsall, Derby
Q: Hobby
A: Playing PS5 FIFA football game
Q: Why did you pick Cawarden for your week in industry?
A: My uncle Scott is a Project Manager and I think demolition is cool!
Q: How did you feel arriving on-site on your first day?
A: I felt good and I was excited to see how everything works.
Q: What did you hope to learn about being on-site with Cawarden?
A: All about demolition and how it's done.
Q: Did your Uncle Scott let you have a go at anything?
A: He let me help keep the site clean and tidy by sweeping up and cleaning the welfare cabins. I got to help the Banksman open the gate for the lorries arriving at the site and I helped be a lookout whilst the high-reach demolition machine was working. I also got to log some waste tickets on the computer and learnt about the importance of daily checks.
Q: What did you enjoy most?
A: Watching the demolition and seeing the big machines working.
Q: What key experience did you get out of the week?
A: Working on a demolition site and getting used to waking up early and going to work.
Q: Do you think you'll get into demolition when you're older?
A: I don't know yet but it was a really good experience.