Monday March 6, 2023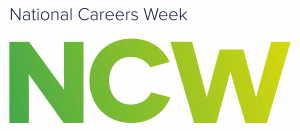 Cawarden has proven it can inspire, recruit and retain new talent in the demolition sector despite a growing skills shortage. In addition to traditional recruitment methods, Cawarden has been working with the YMCA Derbyshire to offer young people a career opportunity in this exciting field.

So, to kick off and celebrate National Careers Week 2023 (6-11th March), Cawarden has put the spotlight on 22-year-old Demolition Operative, Jamie. 
When Cawarden first met Jamie, he was living in YMCA accommodation in Derby. Jamie had a tough start in life but he didn't want to let that hold him back and was keen to find work and gain his independence.
Since being offered an opportunity to join the Cawarden family, he has never looked back.
By sharing stories like Jamie's, Cawarden hopes to inspire others to join the demolition industry and follow in his footsteps.
Below, read Jamie's Q&A and watch his inspiring video.
Q: How did you first come across Cawarden?
A: I'd heard of Cawarden before but it was when Managing Director William Crooks came to campus to deliver a talk for us, I really became interested in demolition and was keen to get my foot on the ladder.
Q: What attracted you to the company?
A: Cawarden was offering a chance to join the company despite having no previous experience or training. All they were asking in return is that I was willing to be trained and was prepared to work hard.
Q: What training did you receive from Cawarden?
A: I initially completed my CCS, Green CCDO (Certificate of Competence for Demolition Operatives) and Asbestos Awareness certificates. I put a lot of hours into the revision.
Q: What's it like to be a Demolition Operative?
A: I love working in demolition and really enjoy the variety of work that we get involved in. We can be stripping out one day and recycling the next. I first started work on a local site in Derby, I also worked away for a bit in Luton and now I'm working on a new job in Derby.
Q: What don't you enjoy so much?
A: It can be tough working outside when it's dark and cold!
Q: What were you doing before Cawarden?
A: YMCA helped me get onto a course at college doing Land-based studies which I really enjoyed and achieved distinctions in. As it turned out, there were lots of transferable skills to demolition.
Q: How has Cawarden supported you since you joined?
A: My work family has been so supportive and we can have a laugh. We work together on the same jobs so you get to know each other really well – especially working away. We stay in the same accommodation and have dinner together in the evenings. I've also been really lucky to have Mick, Andy and Johnny as my mentors. I've learnt so much from them through on-the-job training and job shadowing. They've been with the company a long time so I'm learning skills for life from the best!
Q: What are you proud of?
A: I'm proud of myself for coming this far. I'm proud of the awards I've won through YMCA and I'm proud to work with my team to keep standards high and deliver the jobs.
Q: Have you got any ambitions for the future?
A: I'd really like to keep progressing through the ranks and I've spoken to my Site Manager about doing some telehandler training. One day I'd like to be a 360-machine driver. I really love watching the machines working!
Q: Over the past say two years, what has changed most?
A: My success with Cawarden has allowed me to gain independence. My confidence and communication skills have really improved too and I'm much happier knowing I've got a great career path ahead of me.
Q: For anyone out there in a similar position to where you were, what would be your top piece of advice?
A: Take any opportunity, work hard, and show your commitment. If I hadn't attended the demolition talk that day, I wouldn't be where I am today. I'm grateful to YMCA and Cawarden.
Q: You represented Cawarden at a YMCA employment event recently, how was that?
A: It was great to be asked and to be on the other side of the table talking about my journey from my perspective.