Monday November 28, 2022
Having just celebrated his year anniversary at Cawarden, Civils and Groundworks Manager Mitch Townsend talks about his time working for the specialist contractor so far and the growth ambitions for the division.
Q: How has your first 12 months at Cawarden been?
A: Coming into the Cawarden environment was an easy transition due to the welcoming nature of the whole team. The foundations were already in place to continue to grow the Civils and Groundworks division – and that's what we've done over the past 12 months.
Q: What has been a key highlight within Civils and Groundworks?
A: Check out our showcase video from the year below! It has been very rewarding to see the division undertake and complete many successful schemes for both existing and new clients whilst upholding Cawarden's renowned high standards of safety, health, quality and environmental.
Q: Cawarden is well-known for its demolition expertise but it might come as a surprise to some that it also has a history in delivering Civils and Groundworks services – So what have been the key developments since you joined?
A: Employment of staff in key roles to ensure we can grow the division sustainably and ensure Cawarden's high standards are maintained.
Q: What kind of projects has the Civils and Groundworks team been working on?
A: From groundworks for housing plots, high-spec retaining walls to roads and sewers and ground remediation schemes.
Q: In a nutshell, what's Cawarden's Civils and Groundworks USP?
A: As a specialist contractor, we offer value to our clients by combining our expertise in demolition, remediation, earthworks, civils and groundworks, and synchronising our services together. So, if you have a construction project that requires any of these services, traditionally you would have needed to employ two, three maybe four different contractors. That's where Cawarden comes in. Clients only need to deal with one trusted delivery partner to deliver a full integrated service – resulting in value-engineered solutions, programme efficiencies, risk reduction and value for money.
Meet the Civils & Groundworks Team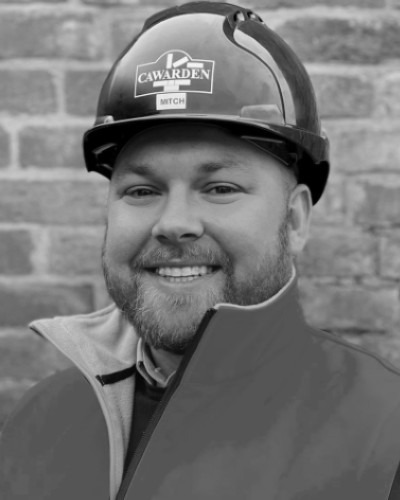 Mitch Townsend
Civils and Groundworks Manager – BSc Civil Engineering with 12 years of experience in civil engineering and groundworks schemes.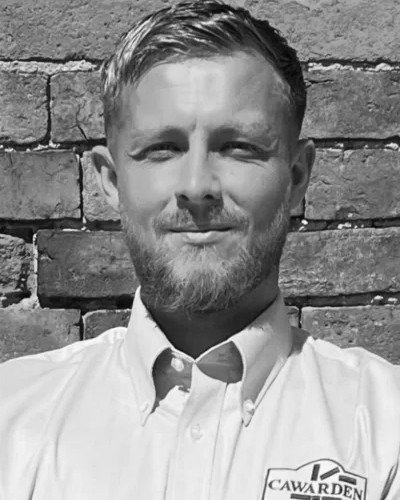 Andy Pickering
Quantity Surveyor – BSc Quantity Surveying with 10 years of experience working on the client and contractor side.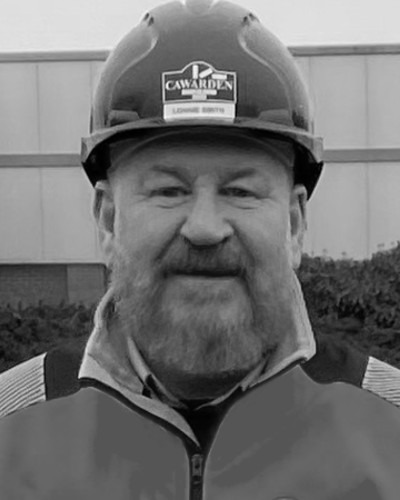 Lonnie Smith
Site Manager – 30 years of experience in plot works and roads and sewers.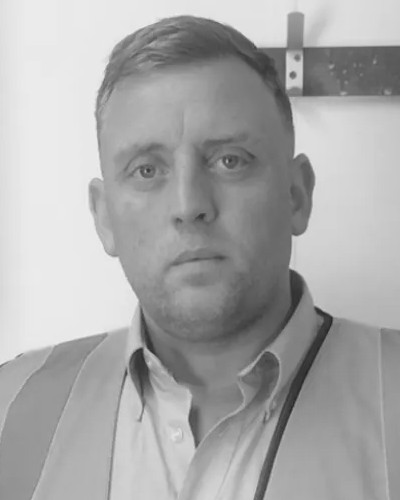 Craig Phair
Site Manager – 20 years of groundworks experience.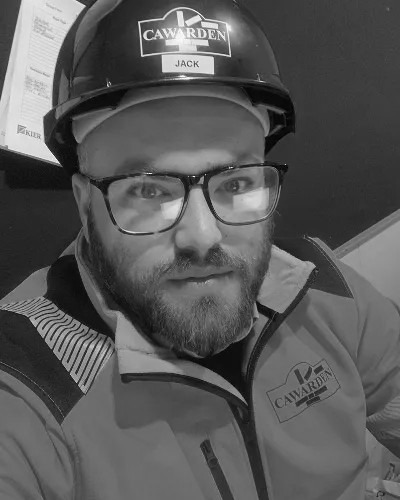 Jack Lunn
Site Manager – 10 years of groundworks experience.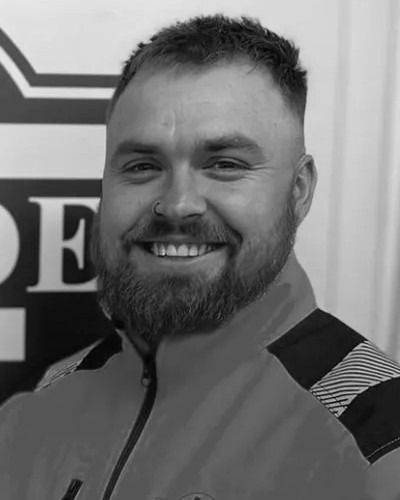 Alex Townsend
Assistant Site Manager – RC experience currently training towards a Site Manager.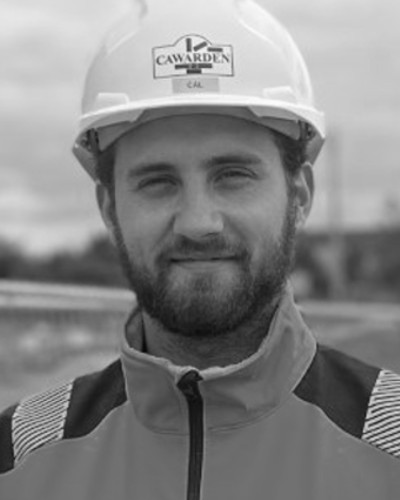 Callum Porter
Engineer – 5 years of surveying and setting out experience.
Q: How are you using technology to help inform improvements and deliver efficiencies to share value with clients?
A: We've recently implemented 'Procore' across all our Civils and Groundworks sites. This software centralises all project documentation, streamlines critical communication lines and simplifies key daily reporting processes. It provides site managers access to a live job folder where they can access all the site drawings, the ITP and all site forms.
Q: How do you see the outlook for the Civils and Groundworks industry?
A: We've not yet seen the downturn in work that is being predicted. We will continue to tender schemes for our valued clients.
Q: What are the aspirations for Cawarden's Civils and Groundworks division as we move into 2023?
A: We'll continue to grow sustainably over the next year but the focus will never shift off delivering projects safely and in line with our clients' needs.
If you've got a Civils and Groundworks project you'd like to talk to us about, say Hello. We will be pleased to assist.