Monday July 5, 2021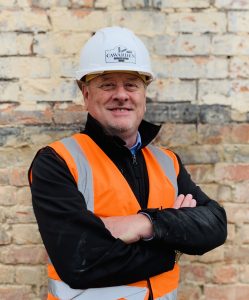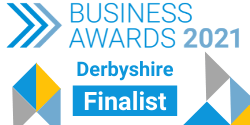 Cawarden is delighted to announce that its Managing Director, William Crooks, is one of five finalists for Derbyshire Entrepreneur of the Year in the East Midlands Chamber Business Awards 2021.
The finalists were announced online on Monday 28th June and the 'Cawarden Family' is thrilled to see William on the shortlist.
From his early reclamation and demolition pioneering days, William has steered the Cawarden business through the changing social and economic environment, all whilst achieving sustainable growth through expansion, innovation and diversification.
William's entrepreneurial spirit and enthusiasm for the business and the industry as a whole never waivers and his eyes are set firmly on Cawarden's future success.
Winners are chosen during a virtual judging day by a panel including sponsors, a Chamber board member and a representative from the Chamber's senior leadership team.
After the awards ceremonies were held virtually last year due to lockdown restrictions, the Chamber plans for a return to physical events in late 2021, pending Government guidance.
The Derbyshire Business Awards will take place on Friday 12 November.
Last year, we were proud to celebrate the achievements of more than 120 organisations during what was a difficult period for many, so it's absolutely fantastic to see even more businesses, social enterprises and charities recognised this year.
"There were so many examples of incredible innovation, growth and resilience among our members in the entries, giving us a chance to shout about all the great things our region has to offer. "We can't wait to hold another set of memorable awards ceremonies, hopefully, this time in person, with the brilliant support of our sponsors."
SCOTT KNOWLES
CHAMBER CHIEF EXECUTIVE
For more information about the East Midlands Chamber Business Awards, visit www.emc-dnl.co.uk/businessawards2021
Find out more and see the full list of finalists on the East Midlands Chamber website HERE.