Monday June 26, 2023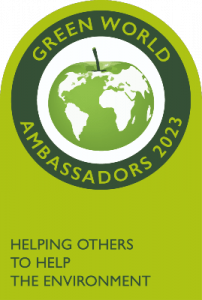 Derby-based Specialist Contractor, Cawarden, has been honoured by The Green Organisation as International Green World Ambassador 2023 at a special ceremony held on June 16th, 2023 at St. Paul's Cathedral, London.
The triple ceremony included presentations to all Green World Ambassadors, Beautiful Buildings and CSR Excellence Award winners.
Cawarden collected its award alongside other notable organisations including FM Conway, Freshney Place Shopping Centre, Gourmet Burger Kitchen and JLL.
As part of the United Nations Billion Trees initiative, 100 trees will be planted in honour of Cawarden.
This latest recognition further adds to Cawarden's previous success of winning an International Green Apple Award 2022 for Environmental Best Practice for their commendable work at the former JCB factory site in Cheadle.
Green World Ambassadors promote environmental best practice. Through Cawarden's work, they are helping others to help the environment as their award-winning paper is to be published in the Green Book – the world's only annual global work of reference on environmental best practice that is distributed to environmental professionals, universities and libraries around the world by The Green Organisation.  The book aims to encourage others to learn from the winners' experience and to follow their lead to benefit themselves and the environment for generations to come.
The Green Apple Awards are run by the Green Organisation – an international, independent, non-profit, non-political environment group that began in 1994 to recognise, reward and promote environmental best practice around the world.
We are thrilled to receive the esteemed Green World Ambassador Award, which inspires us to remain dedicated to assisting our clients in reaching their sustainable development objectives. This is remarkable recognition for our team, and it also affirms our unwavering dedication to taking care of our planet. We hope our accomplishments at the former JCB factory site will serve as a model for others globally to gain insights from our achievements as we publish our case study in the 2023 Green Book."
SAMUEL CROOKS
CONTRACTS DIRECTOR
CAWARDEN